Host : Welcome Back to Judging Final 6, I Hope you all Enjoyed your Break! Well First let me introduce you to your Panel This Week.
The First is the Ever Fabulous Blake Strickland
Our Replacement Judge this week is The Energetic Aviv Dekel
And Of Course Myself.
Now The Winner of MNTM, will receive a cover spread in My Magazine, The Winner will also be features on My website and of course the Winner will get the Title of Mangatar's Next Top Model!
Unfortunately, Mel could not be here this week because of heavy Personal Work . So let's get to judging!
First Up is Purry!
Unfortunately , You fail to complete your challenge and photoshoot on time, therefore you will have to wait until everyone has been judged and we can decide on your fate.
Next is Antonio,
Yours was the same case as Purry's so you have to wait as well!
Alright First up is MALIK!
Challenge : Your challenge was alright. It wasn't that versatile.
Photoshoot Brief : Tyson Beckford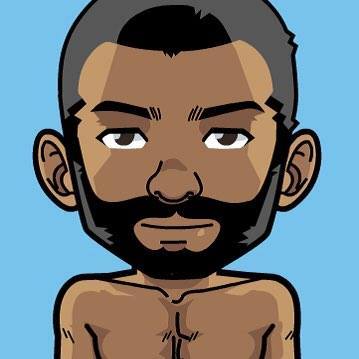 Jo :  Finally, This is the shot i have been waiting, it fits the brief at the same time, it looks YOU. This is Amazing, its a 10!
Aviv : hot. 9/10 would bang. looks same 9.
Blake : WOW! Amazing reference to Tyson Beckford, very attractive manga with distinctive features and a neat yet at the same time slightly rugged look. And the choice of going shirtless really helps out with the sex appeal that Tyson has. 10 from me. <3
Next We have TATA,
Challenge : The Challenge for you was a really aweful, it wasn't on point way far!
Photoshoot Brief : Amanda Bynes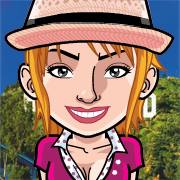 Jo :  i would love to see more of Amanda here though since that is the brief , again the expressions are the same and although you did make it fresh and young. But because i keep seeing the same thing every week. To me this a a 3.5!
Aviv : Its ok. nuttin special. 4
Blake : Don't really see the resemblance to Amanda Bynes unfortunately. Maybe the clothes but that's it. I'mma give you a 3.
Next we Have SARA,
Challenge : Your Challenge Was The Best of the Bunch, Congratulations Sara You have won this Challenge and as a Prize your Manga will be featured on an Article On my Website!
Photoshoot Brief : Kate Middleton
Jo : This Shot doesn't make me wanna jump up and scream, i feel you need to pick up the pace, you definitely fit the brief but there is no Spark in this picture. I can see spark in Malik's Photo , how he made it different but remain as his true self. It's a 7.
Aviv : looks exact same but nuttin specil 6
Blake : Definitely looks similar to Kate Middleton but there's nothing that really stands out. I feel like a little more jewelry or a coat may have been a worthwhile addition to make it more realistically like Kate. I suggest adding a pattern or colour background next time. I give you a 7. 
Last Up is Nathaniel 
Challenge : Your Challenge Performance was Hilarious , i wish it was more versatile!
Photoshoot Brief : Hugh Jackman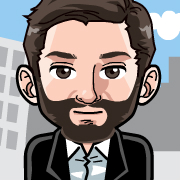 Jo :  Someone get me some ice. This is the Best Photo to date in this Competition. Not only do you look like Hugh Jackman and Nathaniel but this is really Fashion for itself. You really did take my advice and took it up a notch, very well done, It is a 10!
Aviv : 10/10 would bang so imma give ya a 10.
Blake :  LOVE IT!!! Great resemblance to Hugh, with good hair, right amount of facial hair and perfectly selected outfit. You look hot! 10 .
Well Thank You Aviv Dekel for joining our Panel this week! Now We will add up your Scores with your Challenge Score. Now Last Week 
4 of you did not submit your commercial performance and as a result there will be a 1 point deduction made from your total Score.