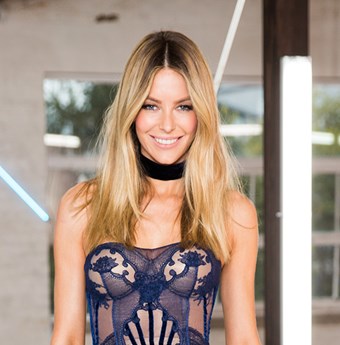 Hello Manga Models! Welcome to your very First  Judging Panel! Now This Week it was all about Personal Style where you had to do a presentation challenge and a photoshoot where you are allowed to use only one prop! So you should pat yourself for accomplishing your very first week here!
Now Before we get to reviewing your photos, as you all know Tayne had to leave because he did not have the desire to stay in the competition. Now with that , i have to announce that Model Mentor Charlie has  drop out because he is tight with other projects of his own and could not fullfil his duties , so we wish him the very best!
Now on to a positive note, in replacement of Charlie, joining us is someone you all know, She has won  Sole Survivor Titles and has Hosted numerous Online Reality Games, She is here to guide you to achieve the best in all of you. Please Welcome Your New Judge this season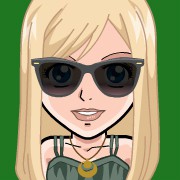 Mel Maxwell!!!
Ok , Now The Winner of Mangatar Next Top Model will not go empty handed, I'm sure you all are wondering what they are
1. The First, The Winner will appear on the Cover of My Magazine which will be launhed in 2017. They will also get a 4 Page Spread displaying their Mangas. So that is a great prize.
2. The Winner will also get a feature presentation on my website , Young Nature, a lifestyle website, aiming on providing readers the best stories about lots of things relating to fashion, life and real life stories!
3. And of course the winner gets the Title of Mangatar's Next Top Model and will be added to the Winner's Gallery of the network!
So One more thing, Blake could not join us , so the only scores that will determine who stays with us and who goes are mine, mel's and the challenge's score.Goodluck to you all let us begin!
First Up is Chelle,
Unfortunately Chelle was unable to submit a photo on time, so her fate in the competition will be determined once everybody has been evaluated.
Next is Purry, Again Purry failed to submit because of reasons that can be rectified. However, her fate will be determined as said above.
Alright , Sara you are up!
Jo : This Photo of Sara is i would say more or less the same but if this is her style then she owned it! But this didn't fit the brief to use only 1 prop.
Mel : The choker is a good choice as it really highlights her eyes, but that really wasn't the brief and doesn't make this a "wow" look. I would give it a 6.
Next  is Tata,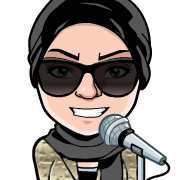 Jo : I am  disappointed with this Photo, because of the fact that it is not on brief and the prop doesn't tell me who you are as a person and i feel like it is all over the place , i really like to see more commitment and more facial expressions so it is 4.5 from me.
Mel :  I feel like you are hiding behind a mask. I would love to see your personality shine through the use ofbolder and more colourful accessories and really highlight who you are. Show us your inner beauty.
Next up is Malik,
Jo : You have done it again Malik, This is Strong, i see Strength , i see a warrior and i see someone who can conquer the odds, and that Blue scarf is your signature and it acts as symbol to how strong you are to overcome adversity.
Mel : I find this hot and sexy and bold. The simple blue scarf highlights the strong masculine features and jumps out of the picture. One of my favourites. I'd have to give it a 9.
Next up is Conor!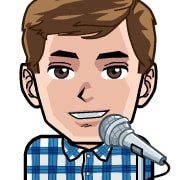 Jo : Conor because you didn't do the challenge you have a zero , let see if this photo is enough for you to stay. Conor, it is a bit confusing and again you didn't follow the brief but it is a bit boring and i want you to take more risk and deliver more expressions and customisation to your photo to make you look even more confident and more realistic. to me this is a 4.5.
Mel :Are we on the same page? A little bit country, but not much wow. I know there is sexy in there somewhere, maybe without the shirt you would have showcased more of your inner beauty and gorgeous looks. and you have gorgeous eyes.
Next is Nathaniel,
Jo : Nathaniel, i love this photo the Sex Appeal is really high on this , it's rough and unique and the glasses really make a statement about who you are to me.
Mel : A bit too rugged mountain man for my liking, the glasses hide your sexy face, i think they are a tad too large for the look you are after. I give this a 6.
alright can we have Daniel,
Jo : The Facial Expression in this photo is a bit boring , Daniel you have a great face and you need to learn how to use more expression so that it showcase more of your personality.
Mel :  I feel like you are hiding your inner sexy behind those glasses, lets see you take some risks and bring the wild and passionate side out with a splash of colour next time. I would have to give you a 5.
next up is Johnny,
Jo : This is amazing, it's everything a manga should be it has personality and it has character and it represents who Johnny is i am going to give this a 9.5.
Mel : The rough unshaven look is understated, but the tie really draws the viewers attention and brings out your stunning eyes, that grin could melt hearts.
Antonio your the last one up,
Jo : Antonio, This is AMAZING! like wow, i get absolutely everything from this photo, who you are how great the prop looks on you. This is the best picture in the bunch! Wow I am so excited for you This a 9.5 however , i want you to keep on doing well and strive for that 10! Great Great Work.
Mel : Damn boy.... this shouts out hot, sexy and steamy... it makes me want to see what else you have to offer. I do think a bolder colour would have brought out your gorgeous green eyes.
Thank You Models, you have done a great job , now it is time to add up your scores and to determine who stays and who goes!