Welcome to Tribal Council! 
We'll now bring in the members of our Jury: 
Gregory, Rhodanna and Aren, voted out at the last Tribal Council. 
Mel and Charlie have an immunity locket. They are immune. Since Mel won immunity, she was able to assign that to someone of her choice. She chose Tayne. Mel, Charlie and Tayne are all immune from tonight's Tribal Council. 
Before we vote, I have some questions for you all:
Mel, you have won yet another immunuty. Are you worried that your constant immunity wins are making you a target?
Tayne, are there any disadvantages to being given immunity like this?
Jon, what are you basing your vote on tonight?
Alex, what makes someone a threat in this game? 
Lilly, With this many people left in the game, how important are alliances right now?
Bradley, how will paranoia impact this vote?
Jake, how does the thought of immunity idols impact the strategy for tonight's vote?
Charlie, you were placed on Mount Roraima. What are the advantages and disadvantages of this?
Tata, do you feel comfortable tonight? 
Ci'ere, did I spell your name right? LOL JK. Okay here's your actual question: Any reason would people be targeting you tonight?  
Chelle, do you believe being inactive is turning into a strategy? 
ONE MORE ORDER OF BUSINESS:
Multiple people have penalty votes for not submitting for the challenge. The following people DO NOT have a penalty vote:
Bradley
John
Tata
Lilly
Mel
Charlie
Alex
Tayne
If your name is not above, then you do have a penalty vote.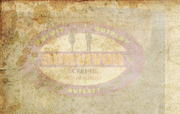 Please cast your votes using the parchment. You have 24 hours to vote. It is currently 9:45PM AEDT and 4:15PM IST. 
Good luck!'