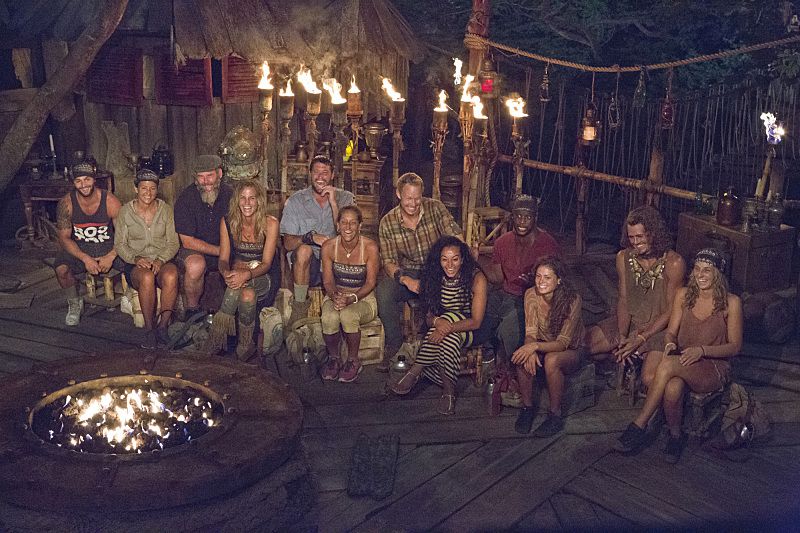 Welcome to Tribal Council Xununumetamu 
Congratulations Charlie, Melissa , Rhodanna, Tayne you have Immunity from the last Challenge we had , Now Charlie you have Won immunity in Today's Challenge , so you are requested to grant that Immunity Necklace to someone else 
Mel : Now that we are merge , what is most important on moving ahead , Loyalty or Making Moves?
Bradley : You have bought an idol Clue last Bazaar, will that put a target on you?
Charlie : You won immunity, mostly thanks to Mel, Do you think that says anything at all especially in a game like Survivor?
Chelle : Have there been any discomfort you are feeling at Camp?
Jon : Who do you think are the biggest threats left in the game?
Alex : How comfortable are you in the Merge Tribe?
Ci'ere : This is probably one of the largest Merge Tribe, how do you navigate your way in securing yourself 3 days more in this game?
Tata : Whose gonna likely win a Brawn, a Brain or a Beauty?
Aren : Do you feel like there are power players in the game?
Tayne : How confident are you that tribal will go your  way?
Jake : You were 2nd in today's Challenge, does that make you feel good that people like you and that they want to give you immunity?
Lilly : What are you basing your vote tonight on?
Rhodanna : What is your take on the Game so far?
Gregory : Is tonight's vote pretty straight forward or is it going to set the tone for the rest of the game?
                            Also Before We Vote....Charlie Who will you grant Immunity to?
                                 You may use the Parchment Below , to Cast your Vote
                                               You may Cast your Vote before 3 Pm IST OCTOBER 8th